Gender Equality and Climate Change : There is a deep nexus between climate change and gender inequality. Women are increasingly being recognized as the primary victims of climate change due to their relatively disadvantaged and lower socioeconomic status in society.
There is no denying the fact that the effects of climate change are disproportionate and significantly vary across nations and socio-economic groups. It exacerbates the pre-existing gender equality gap throughout the world.
Being in a disadvantaged position, women are more vulnerable compared to men when it comes to coping with the detrimental effects of climate change.
For instance, if a household faces economic hardships due to climate-induced natural disasters, leading to food insecurities, then women and girls would be the first to bear the brunt, potentially facing early and forced marriages, dropping out of schools, prostitution, and becoming the victims of domestic abuse.
In addition, climate change also leads to the economic recession by reducing crop yields and food production throughout the world. This recession weighs heavily on women's shoulders because they are the primary caregivers and are expected to provide for the family in terms of emotional and psychological support.
Understandably Gender Equality And Climate Change create an extra workload and burden for them to handle when it comes to accessing basic resources like food, water, and firewood typically considered the responsibility of rural women.
Thus, women in rural areas are highly vulnerable as they depend on natural resources for livelihood. Due to the unequal distribution of resources, limited mobility of women, and lack of inclusiveness in decision-making forums women face the aforementioned gendered specific issues.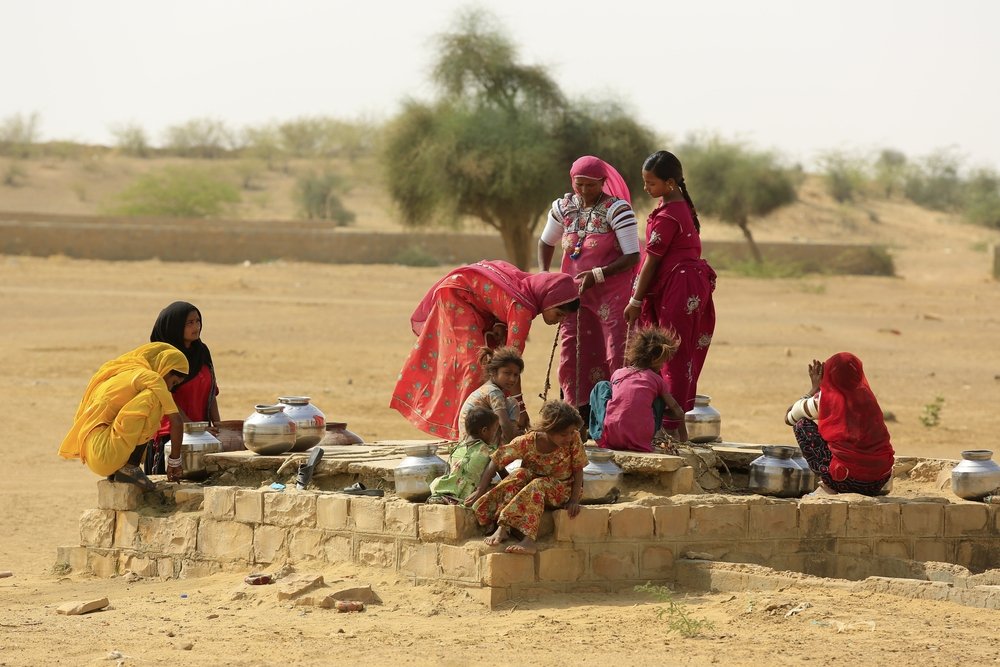 In order to improve the situation for women and especially for rural women, it is important to adopt gender-sensitive strategies that also aim at mitigating the humanitarian and environmental crises caused by climate change.
The extreme and unusual weather patterns cause food insecurity due to adverse effects on crop productivity, thus creating a vicious cycle of malnourishment and poverty. In order to overcome all these challenges and issues, it is vital that women are given an equal say in the decision-making bodies.
Because owing to their pivotal role in food production, food distribution, and food utilization, women are better positioned to come up with innovative and efficient ideas to address the issue.
Increasing control of women over landownership could increase the productivity of land and thus improve food security at the community, national and international levels. But unfortunately, women are not given equal access to land ownership compared to men.
According to a report by the UNDP, "If women farmers were given the same access to resources (such as finance) as men, their agricultural yields could increase by 20 percent to 30 percent; national agricultural production could rise by 2.5 percent to 4 percent, and the number of malnourished people could be reduced by 12 to 17 percent."
Therefore, it is inevitable that the role of women in ensuring food security and combating the adverse effects of climate change be recognized at the societal and state levels.
Furthermore, due to the increasing pernicious impacts of global warming, the influx of climate refugees is escalating day by day. Research shows that women, girls, and children are unequally affected by climate migration due to socio-cultural norms and limited livelihood options.
Climate migration is one of the burning issues in the world, but it disproportionately affects third-world countries like Bangladesh, India, Nepal, and Pakistan. Despite being the lowest contributors to global warming, people, especially women, in these countries face the deleterious effects of climate-induced migration on a daily basis.
Comparatively, women in low-income countries contribute to the economy on a very large scale. They work for daily wages to fulfill their family's needs. But unfortunately, climate-induced displacement makes their lives even more difficult. According to a report, the vast majority of the internally displaced climate refugees are women and girls, they are not only vulnerable to displacement but they are also vulnerable to displacement.
Research shows that displacement increases women's vulnerability to harassment, gender-based violence, trauma, and domestic violence. Thus, climate-induced displacement aggravates the existing gender inequalities, sexual exploitation, and human trafficking.
In a nutshell, to mitigate the challenges and adverse consequences of climate change, we need to include women in policy-making forums. The inclusive policy will consider the needs and requirements of women, therefore protecting women and girls from any kind of discrimination and gender-based violence and will enhance economic empowerment.