Pakistan has stopped taking pre-orders for Starlink broadband services within its borders. Starlink is a satellite Internet. SpaceX operates the Starlink. Space Exploration Technologies Corporation (SpaceX) was founded by Elon Musk in 2002. Elon Musk is the founder, Chief Executive Officer, and Chief Engineer at SpaceX.
What Is Space X?
SpaceX provides space transportation services and aims to reduce space transportation costs. It is the first company that successfully launched the orbit. It also recovered a spacecraft and also the first one to send the spacecraft to the International Space Station.
The company attempted its first launch of the Falcon 1 rocket in 2006. The rocket fails to reach Earth orbit. Commercial Orbital Transportation Service program contract from NASA gave award to the company. After two more failed attempts, SpaceX finally succeeded in launching the Falcon 1 in 2008. It was the first private rocket fuel to do so.
What Is Starlink Internet?
Starlink Internet aims at global coverage. It aims to provides Internet access to 32 countries with plans to be available worldwide by the end of 2022. It includes a Kit that is used for installation and checking your connection. Starlink Internet accessories are also available which you can avail of through its shop after placing your order.
At present the company has already delivered about 2000 satellites into the Earth's orbit, spreading across 14 countries and serving a customer base of more than 10,000.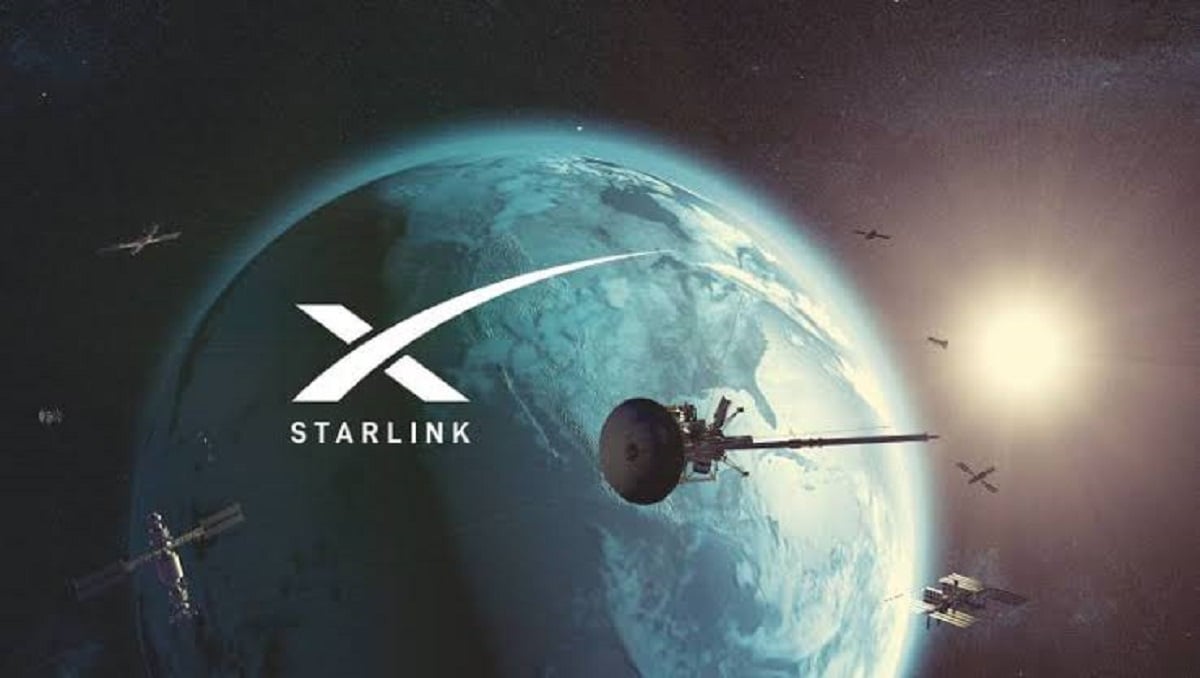 In a news release on January 19,2022, the Pakistan Telecommunication Authority (PTA) said: "Starlink has neither applied for nor obtained any license from PTA to operate and provide Internet services" in Pakistan.
PTA Statement On The Issue
PTA in a statement said:
"The directions came in the wake of reports that Starlink, through its website is asking its subscribers to pay a deposit of USD 99 (which is refundable) as pre-order for equipment/service ."
The Pakistan Telecommunication Authority (PTA) is a telecommunication regulator in Pakistan established in 1996. PTA establishes, operates, regulates, and maintains telecommunication services in Pakistan. PTA has taken initiative towards this matter by not taking the pre-orders from the intended customers . Because the company has not the license to operate in the country.
Telecom regulators have already warned people from booking pre-order services through Starlink Internet. The Indian government on November 26, 2021, announced that it has stopped taking pre-orders from the company until it has a license to operate in the country.
The Company Is Still Accepting Orders
But the website is still accepting orders for days after this announcement. In the same way as it is accepting orders from Pakistan after January 19 despite of the announcement to not accept the orders.
There were reports that the company will be applying for a license in India by the end of January 2022. But it has not applied for the license in the country till now.
On January 4, 2022, Starlink's lead executive in India resigned after TechCrunch. Reuters reports that Space X has drop an e-mail to the customers in India. The e-mail says that the company will refund the pre-order deposits. It will refund until Starlink has the license to operate in India.
But there is no news about how and when the customers in Pakistan will get the refunds who paid the advance and did the pre-booking.

In the meantime, SpaceX has a plan to build a global coverage facility which was launched on January 18, 2022. It comprises a batch of 49 Starlink satellites on a Falcon 9 rocket to Low Earth Orbit. Statistics on this launch by space flight analyst and astrophysicist Jonathan Mc Dowell reported that SpaceX is operating 1879 Starlink satellites in Low Earth Orbit. The company operates 4408 satellites at 550 kilometers.
Starlink's Message To The Customers
There are around more than 750,000 people around the world who have made a preorder for Starlink Internet services . Customers when placing their order on the site now get the following response:
"THANK YOU FOR YOUR INTEREST IN ORDERING STARLINK!. Starlink is not yet available in your area due to pending regulatory approval. As we receive approval our coverage area will continue to expand. So please check back for future availability in your area."
Space X's most recent mission includes the Starlink mission which was launched on April 21, 2022, from Space Launch Complex 40 (SLC-40) at Cape Canaveral Space Force Station, Florida. According to statistics by Jonathan McDowell, SpaceX has launched about 2388 satellites to expand its network. 2150 satellites remain in orbit whereas 2121 remain operational.
As of April 7, 2022, SpaceX is not providing its broadband services in France as the country's highest administrative court cancelled its spectrum license. To improve its Internet services, SpaceX is looking for approval from the United States Federal Communications Commission for a second-generation network. It will be a network of nearly 30,000 satellites to improve its services.
Space X's Proposal For Starlink Gen 2 System
Space X has submitted a proposal for a second-generation system (Starlink Gen 2 system). The National Telecommunication and Information Administration (NTIA) and National Science Foundation (NSF) has submit a letter to the Federal Communications Commission in this regard.
This letter raises some concerns over Low Earth Orbit, as it would increase the number of track objects in Low Earth Orbit. In addition to the risk of debris generating collision events based on the number of objects alone. Along with the risks of collision with NASA and other satellites, the Gen 2 system could also interfere with science missions.
These satellites will be in orbits below the NASA science satellite so they will create reflections of sunlight. These reflections will interfere with satellite instruments. NASA did not oppose this letter for the Gen 2 system but only raised the issues that needed to be addressed by SpaceX.
Launches from this second generation would start as soon as the company gets the regulatory approval, in addition to that permission for its Starship vehicle which it is developing for Texas and Boca Chica.