What is Metaverse?
The term "metaverse" refers to the idea of a permanent, online, 3D cosmos consisting of a wide variety of individual virtual worlds. Imagine a new and improved version of the web from the far future. By using the Metaverse, people can interact in these virtual worlds for various purposes, including business, meetings, gaming, and socializing.
While the Metaverse does not yet exist, features reminiscent of it may be seen on a few different platforms. Virtual reality games are the closest thing to a metaverse we have. Through the introduction of in-game events and virtual economies, developers have expanded the definition of what a video game may be.
Virtual currencies are a natural match for the Metaverse, although their use is by no means mandatory. They make it possible to launch a digital economy based on tradable digital assets like utility tokens and collectible digital assets (NFTs).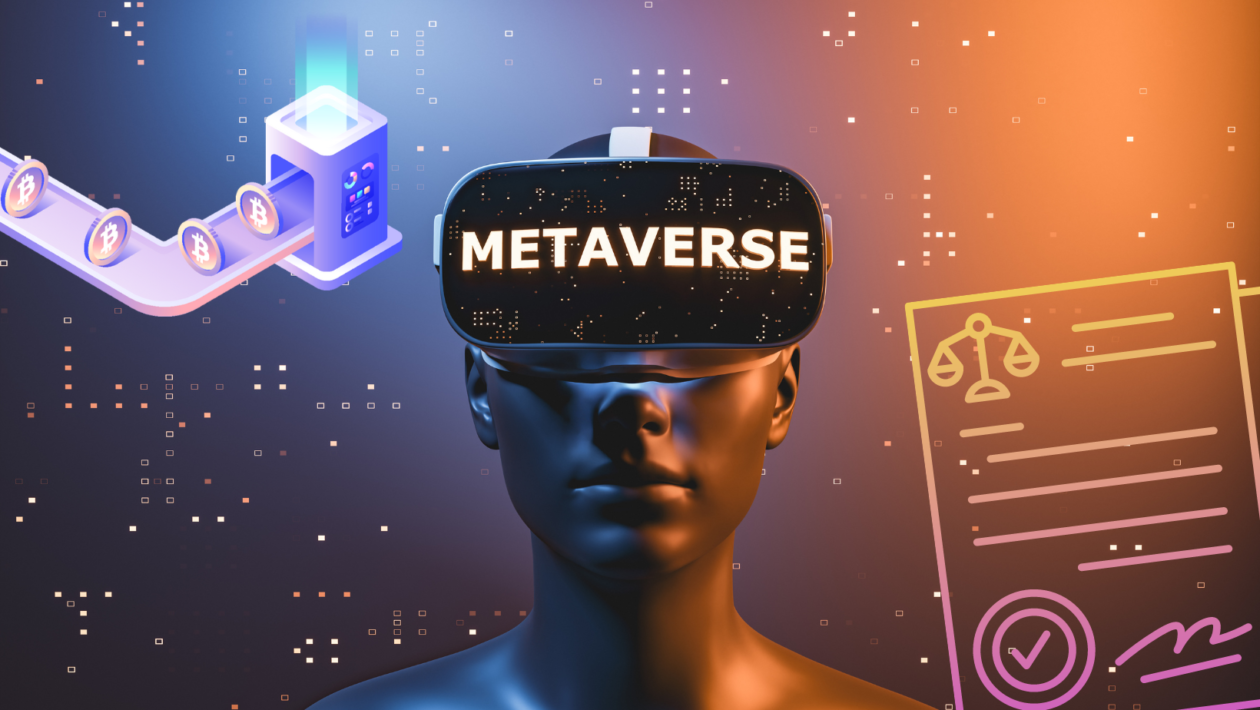 Using cryptocurrency wallets like Trust Wallet and Meta Mask might also be helpful in the Metaverse. The distributed ledger technology may also create trustworthy and open government platforms.
Technology's behemoths are jockeying for position at the front of the pack as we go into the future. The blockchain sector may be centralized, but its decentralized nature means that even small firms may contribute to the growth of the Metaverse.
Definition of a metaverse
The Metaverse is the idea of a comprehensive online 3D virtual realm that links people to every area of their lives. It would function as a bridge across many systems, much as how the web connects disparate sites that can all be accessed using a single browser.
Snow Crash, by Neal Stephenson, is a science fiction book where the idea was first introduced. While the concept of a metaverse may have started as science fiction, it seems that one day soon, it may become a reality.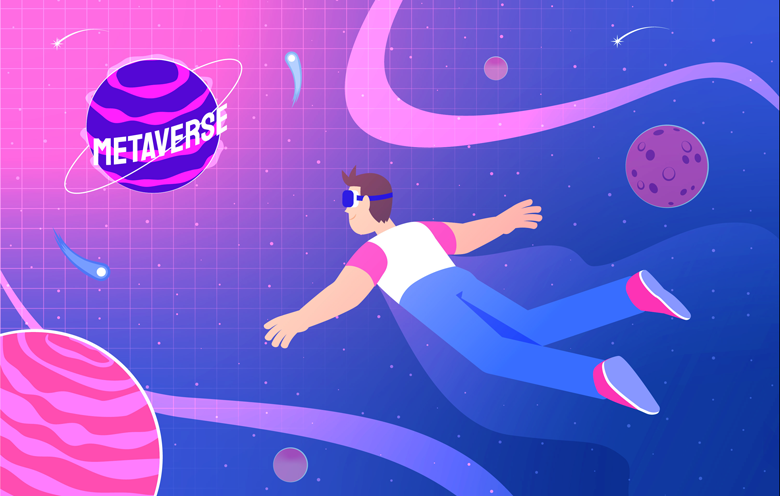 Each participant in it will operate their avatar using augmented reality. You might, for instance, manage your crypto portfolio and finances while playing a blockchain-based game or participating in a mixed reality conference in your virtual workplace using an Oculus VR headset.
Why are video games linked to the Metaverse?
Video games, especially those focused on 3D virtual reality, provide the closest present equivalent to a metaverse experience. It is not only because they are three-dimensional that makes this point. Services and features in video games have expanded into various areas of our daily life.
Roblox also serves as the stage for online conventions and music festivals. People who play the game now utilize it for more than simply playing it. it has become an integral aspect of their life in cyberspace. For instance, 12.3 million people participated in Travis Scott's virtual in-game music tour in the massively multiplayer online game Fortnite.
How to Make Money in the Metaverse
Many people stand to gain financially from the Metaverse's growth and use. Forecasts suggest that by 2025, the virtual reality (VR) game sector may be raking in $400 billion US dollars in sales, and the Metaverse might be worth $1 trillion.
For this reason, many players are looking for methods to get a head start and monetize their time in it. Play-to-earn games (60%), virtual property (39%), data monetization (37%), and investments (36%) were identified to be some of the most popular monetization channels in a Statista poll conducted in November 2021.
Opportunities to bring cash flow might vary from the most elementary and low barrier to entry to the relatively sophisticated, such as real estate investments. Metaverse residents may monetize their time and efforts in several ways, including:
Participate in play-to-earn games
A growing number of virtual reality (VR) poker and e-sports betting games offer players the chance to win real money while they have fun. One such company is Admix, a firm that has recently secured $25 million to power in-game monetization. Bloktopia-style platforms will include whole floors or departments devoted to "play to earn" games.
Design 3D accessories for users
Those proficient in 3D modeling may make add-ons for virtual reality games. Its users wish to "dress" their avatars with items like wearables, gadgets, headgear, clothing, or even weapons. Using the design tools that are standard fare in most metaverse platforms, one may create and sell their versions of these items on the market.
Create and monetize VR games
Complete virtual reality games may be created and released just like 3D accessories. In most cases, elevated levels of technical expertise are not required. To capitalize on this opportunity, all one needs is a basic understanding of narrative and a familiarity with virtual reality design tools like Horizon Worlds. For instance, a virtual reality adaptation of Google's popular dinosaur game may be similarly successful in terms of user uptake and profitability.
Get a freelance gig in the Metaverse.
Jobs in the service sector in the Metaverse will demand a unique set of abilities due to the independent nature of its economy. Virtual reality museums and galleries, for instance, might benefit from employing tour guides to show tourists around. Security guards may be needed in virtual reality clubs, players may hire trophy hunters, etc.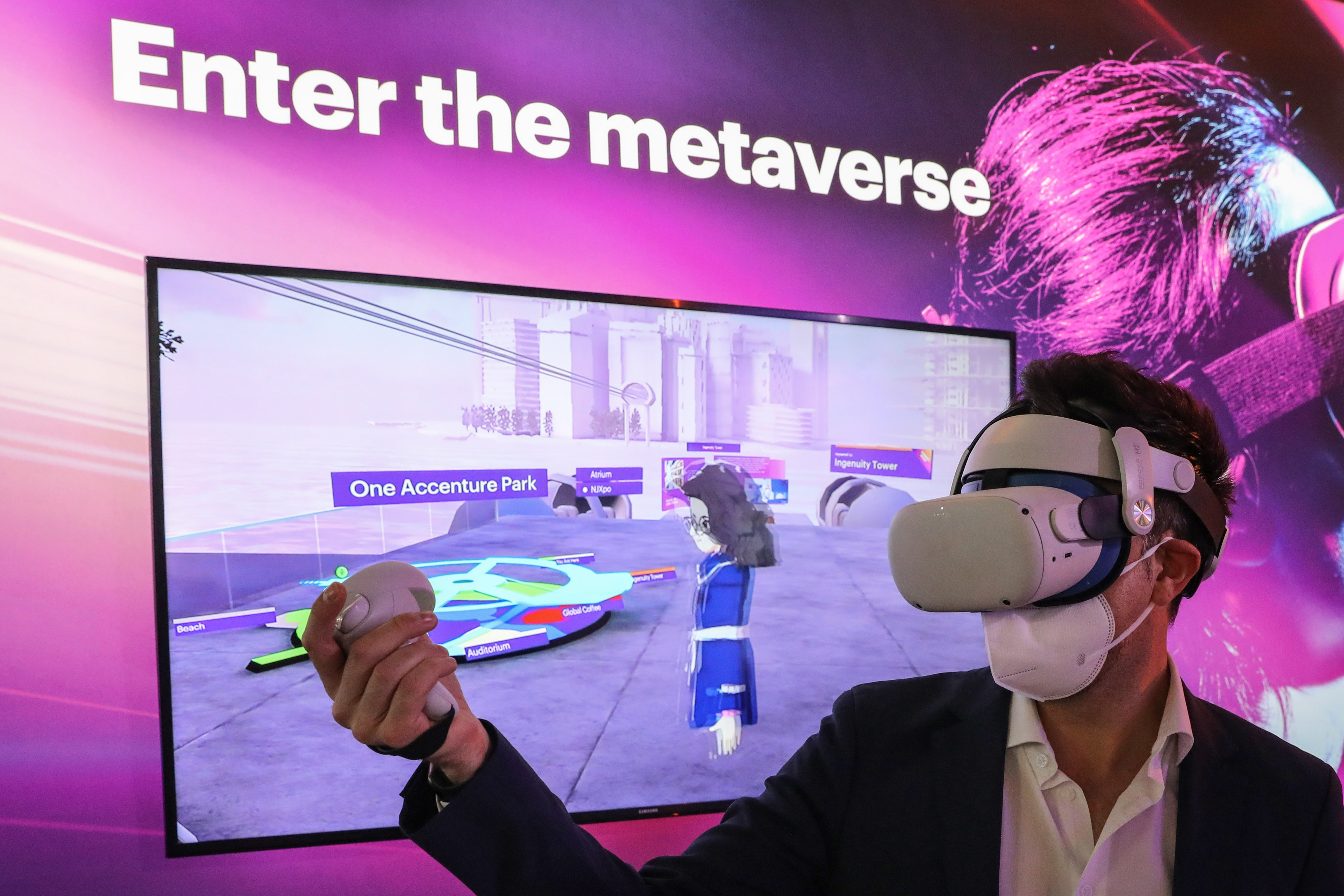 Conduct Metaverse events with paid tickets
This method of making money in the Metaverse is quickly becoming mainstream. Real music performed by real musicians in venues may draw huge audiences, and those who put on the shows can make money by charging concertgoers for admission.
Warner Music has already worked with The Sandbox, a metaverse platform, to develop a digital venue for live performances. Snoop Dog's newly acquired Death Row Records is set to become an NFT label.
Get sponsors for free events.
If you are having trouble getting customers to attend a premium event, do not worry, the Metaverse is full of sponsorships just waiting to be unlocked. A small company may, for instance, host a trade fair at no cost to visitors in exchange for receiving payment from event sponsors interested in expanding their customer bases.
Buy and sell land parcels.
Purchasing a virtual property is another well-liked method of earning money in the Metaverse, and businesses like PwC, JP Morgan, and several others have taken steps in this route. A land parcel may be bought by any user for a set amount and afterward sold for a profit at a higher price. High-risk investors might also search new Metaverse platforms for these possibilities.
Rent out metaverse real estate to developers
Users may rent out sections of virtual reality land to developers to build structures, gaming arenas, music halls, offices, and other places rather than selling them to make a profit. It is excellent for people looking for a consistent source of income but bears in mind that in-demand houses in the finest metaverse locales will be pricey.
Trade 3D NFTs
Finally, there is always the option to trade 3D non-fungible tokens (NFT), which are the VR equivalent of trading NFT in the conventional digital world. Various 3D works of art might exist in the Metaverse as NFTs that investors can buy.
Steps to Get Started with Making Money in the Metaverse
Users must first do the following actions to benefit from the ten opportunities:
Create a cryptocurrency wallet. Users may link their current cryptocurrency wallets to the site, or most metaverse offers have their cryptocurrency token and wallet.
Choose your Metaverse platform wisely. Mature platforms cost more to join but provide more potential for generating income. Easy Design and development are other deciding elements.
Invest in virtual reality real estate. Real estate is one of the most popular methods to generate money in the Metaverse since parcels are available at all price points, even if a person is not an active property investor.
Acquire advanced VR development abilities to create complicated games or prefabricated structures for sale or rental.
Develop VR assets or supervise their development – One may create VR assets from scratch or work with a vendor, depending on skill level and financial commitment.
Create and list monetizable assets on the marketplace – Each metaverse platform includes a separate asset marketplace where users may advertise their works of art and real estate. A sale's earnings are credited back to the cryptocurrency wallet.
The Metaverse offers many prospects for companies, and numerous B2C companies are already paying attention. With the appropriate investment, skills, and timely efforts, every user may profit from the spatial communications platform due to its democratic character.
Metaverse Use Cases and Benefits
In the dynamic of technical breakthroughs, change is an unavoidable element. Who would have thought the well-known Facebook would one day rebrand as Meta? Large-scale occurrences like these, nevertheless, often spark debates that alter how we see technology.
Everyone in the computer community has been fascinated by phenomena like the Metaverse. The Metaverse, made possible by virtual reality and augmented reality technology, is often seen as the next evolution of the Internet.
It is a matter of time until the metaverse idea is implemented due to the vast array of practical applications. How will users be able to access and utilize a virtual environment? Will the uses of the Metaverse be restricted to only a few industries, like gaming and entertainment?
You may wonder why the world has suddenly begun to consider the potential in the Metaverse and why metaverse initiatives exist. You may learn more about the possible applications for Metaverse and its numerous advantages by reading the following discussion.
What Are the Use Cases of Metaverse?
It would help if you were anxious to discover the use cases for the Metaverse after you have a basic understanding of what it is and why it is suddenly becoming popular. Since Metaverse is modern technology, many people wonder what its benefits are. How will you benefit from the Metaverse?
How will virtual reality assist with real-world tasks? Everything has gone digital, from payments to identity verification, if you take a glance at you. Therefore, a virtual world like Metaverse has the potential to change how businesses and individuals see and utilize technology.
Here are a few possible use cases for the Metaverse that you may investigate.
Unlocking Marketing Prospects
The potential for opening new prospects in marketing would be the first entry among metaverse use cases. In the Metaverse, individuals get a virtual environment where they may engage in various activities as their digital avatars.
Users of the Metaverse may go shopping, interact, and engage in fun or educational activities. Brands might profit from the unique marketing potential in the many metaverse virtual worlds.
Numerous companies have successfully taken advantage of Metaverse's marketing opportunities. For instance, Anzu has used advertisements to monitor real-time views in gaming settings across mobile and console platforms.
Recently, Roblox has also begun displaying these advertisements for companies like Warner Media and Paramount+. The adverts in the Metaverse are placed where they fit in with the gameplay and mirror real-world advertisements.
For instance, in-game billboard advertisements or branded apparel worn by game characters promise to increase company visibility. Its games have made the use cases of the Metaverse for opening innovative marketing options quite plain.
Blockchain Use Cases
The essential use case mentioned is the potential for innovative blockchain use cases in the Metaverse. One of the critical components of a decentralized metaverse is the blockchain. Interestingly, blockchain has the potential to be a key instrument for promoting widespread metaverse adoption across several businesses.
Blockchain is the technology that underpins cryptocurrencies, acting as a distributed ledger for recording peer-to-peer transactions and enabling the development of dApps and NFTs.
The benefits of blockchain in the Metaverse might encourage the creation of innovative, plausible, and interesting NFT markets. The Metaverse might make NFT markets more engaging by enabling user-to-user communication.
Users may browse NFTs to make educated buying selections thanks to the interactive environment made possible by the Metaverse.
The promotion of fresh NFTs or blockchain games is two more possible metaverse blockchain use cases that have grown in popularity since the Metaverse provides a shared virtual area.
A variety of in-game items may be acquired by players using NFT or blockchain games, which they can then sell with other players or on external markets. The metaverse projects may function as a crucial basis for the next wave of blockchain-based online games.
Virtual Tourism
Virtual tourism is another intriguing response to the question, "What are the use cases of metaverse?" Thanks to advancements in technology, you may now take advantage of vacation experiences without physically visiting the sites.
The first-person point of view is the main distinction between seeing a place in person and seeing it on film. The Metaverse, virtual, and augmented reality may make an immersive digital world possible.
You may have the ideal platform for enhancing the audience's imagination with an immersive digital reality with natural material. They might therefore have a similar experience to being there in person.
VR tourism is a developing metaverse use case with the potential for widespread acceptance and recognition. 360-degree video content libraries are growing thanks to popular video streaming websites like YouTube and several other contents hosting providers.
With the usage of Metaverse for virtual tourism, there is a significant drawback in the form of restricted freedom. Since you can only see the recorded video, you are limited in your ability to travel about a tourist location.
Web Real-time Communication
Finding blockchain use cases for the Metaverse would also reveal uses for the Metaverse, such as enabling real-time communication in online experiences. Web real-time communication refers to an open-source project that gives web browsers and mobile apps real-time communication capabilities.
It is one of the Metaverse's intriguing use cases that has the potential to change how audio and video communication is done today.
You may transport communication between clients without the necessity of intermediate servers by using web-based real-time communication use cases. The benefits of peer-to-peer communication in the Metaverse may make it possible for browsers to communicate directly in novel ways.
The application cases for the metaverse technology provide a solid basis for developing the new online communication norms. In addition, many media streams, essential for creating a virtual environment, may increase the value of online real-time communication.
What Are the Benefits of Metaverse?
Given the variety of use cases available in the Metaverse, it is plausible to pinpoint the advantages and potential applications of the blockchain in the Metaverse. The many applications of the technology give you a general idea of the possible benefits of Metaverse.
A few years ago, you would not have found many answers if you had questions regarding the advantages of it. Today, however, millions of individuals use digital communication tools and virtual places for distant socializing.
Along with adding real-world capabilities in virtual worlds, the advantages of the it may enhance consumers' current digital experiences. Here are a few significant benefits of using metaverse technology.
Innovation in Healthcare
Many encouraging answers are available if you are wondering what the Metaverse has to offer the healthcare industry. First, the Metaverse presents promising opportunities for facilitating communication between patients and medical experts, regardless of geographical limitations.
Healthcare providers may communicate with patients in real-time settings by using the virtual worlds in it. Medical students may also benefit from exciting and thorough learning opportunities provided by metaverse virtual reality simulations.
Metaverse and Exciting New Games
A new type of play-to-earn game has emerged thanks to the Metaverse. Thanks to decentralized economic models, developers and publishers may enable consumers to profit financially from their gaming experiences.
For instance, players may produce in-game items and sell them on various internet markets. Said, the advantages of decentralization brought forth by the metaverse blockchain may change the game industry.
In metaverse games, players might benefit from the value of autonomy and claim ownership of their in-game items and experiences.
Completely New Economy
The ability of a creator economy would be the most notable of the various hypotheses about it. Users may exchange assets across many metaverse regions thanks to the Metaverse. You could, for instance, sell an NFT made in a metaverse game on another metaverse platform.
The economic potential of metaverse blockchain use cases like DeFi, NFTs, and blockchain games also demonstrates how it may create a whole new economy.
Bottom Line
It has a bright future ahead of it because of the variety of its use cases and the advantages that come with it. It will not be long until the Metaverse is widely used, given how many businesses have already begun exploring this market.
Real-time communication and in-person interactions facilitate the creation of virtual work environments and learning settings.
Brands may use the metaverse initiatives to investigate fresh marketing possibilities. The diverse applications of metaverse technology effectively show off its many advantages, including accessibility and communication.
The Metaverse would modify how we regarded everything digital around us as an alternative to the actual world. To increase your knowledge, learn all there is to know about the Metaverse.
Dangers of Metaverse
It promises to give the Internet a brand-new reality. Virtual and augmented reality, among other innovative technologies, are used in the planned virtual world by Meta and other tech titans to enable interactivity between users using 3D avatars.
However, this novelty may mask several risks to the user and society, including invasion of privacy, the spread of incorrect information, and the encouragement of hate speech.
According to Mark Zuckerberg, other potential drawbacks of the Metaverse include:
Harassment.
A detrimental influence on individuals' self-esteem.
The use of bitcoin frauds.
The five possible risks of the Metaverse are listed below by Techidence, along with an explanation of how they could affect people's life.
Violation of privacy
According to Meta, the concept of a it relies on various add-ons and specialized gear to link users to the virtual world. Like mobile phones, these new gadgets may have several sensors that can collect user data, giving the social network room to keep confidential information about Internet users.
Along with the information gathering, there is also worry about potential data breaches and third-party interceptions. How much the user can trust Meta to obtain and utilize this data properly has also come up for debate, especially considering the company's history of privacy concerns.
Impact on self-esteem
A projection-filled metaverse may become toxic. Is since one of the appealing aspects of the idea is that it creates a virtual cohabitation environment where users can construct 3D avatars that they can use to either represent themselves or create fictitious characters.
According to experts, this capability may allow individuals who struggle with self-esteem to present an idealized, "perfect" version of themselves in the virtual world. Since physical traits cannot be changed outside of the Metaverse, this would influence how these people see themselves in the actual world and may accentuate any distortions that are currently present.
Harassment
While reports of instances involving sexual harassment and assault are already prevalent, there are currently few virtual reality encounters related to what the Metaverse promises for the future.
These experiences have fostered violent conduct from individuals who feel shielded by the anonymity and distance afforded by the virtual world, much as in other linked environments, such as the communication channels of online games.
One of the essential findings comes from a member of the Horizon Worlds beta program, a networked virtual reality experience developed by Meta, the company behind Facebook.
Another gamer mistreated the user, and the other players did nothing to stop it. Officials from Meta assert that program participants get training and that anybody who feels abused may utilize moderating tools.
Circulation of misinformation and conspiracy theories
The Metaverse may likewise experience issues like the proliferation of false news and the rise in popularity of conspiracy theories that impact traditional social networks. On linked virtual reality platforms, there are already examples of this.
Racist remarks made when an avatar of a minority group emerges are among them, as is the usage of images of Hitler or Ku Klux Klan members in the chat application VRChat.
According to experts, Facebook and other comparable sites are ineffective at policing this type of conduct. Experiments in the Metaverse, a far more complex setting than today's social networks, can potentially contribute to the spread of hate speech and false news at a much more alarming rate if they are not adequately regulated.
Cryptocurrency frauds
The Metaverse may serve as a "no man's land" that criminals might take advantage of if it is not governed. Cisco security professionals have found frauds and assaults that may be used in virtual environments to steal money, cryptocurrencies, and user data.
One of the frauds in these settings uses smart contracts, an electronic form that employs blockchain technology to guarantee that the contractor gets an item when a particular condition, such as a payment, has been satisfied.
However, criminals have discovered methods to take advantage of this arrangement such that the victim pays but does not get the goods, which is often an NFT.
Social engineering frauds are another kind of fraud that is often used to trick victims into divulging personal information. In this approach, well-known brands are also used to seduce consumers to pay real money for fictitious goods and services.
How Will Social Media Platforms Flourish in the Metaverse?
Facebook's names change to Meta confirmed its transformation from a dominant social media corporation to a multifaceted behemoth. By doing this, Meta clarified that the firm would use Metaverse to accomplish its primary objectives. What does this mean for the social media sector, then?
Since Facebook is losing subscribers, many experts predict that Instagram will soon follow. Could the Metaverse provide new chances for the success of current social media platforms? Or will new participants enter the scene and devise ground-breaking, Metaverse-first strategies?
How Will Existing Platforms Adapt?
The Metaverse's most incredible anticipated social media innovation may have come from Meta. As we now know, Facebook will evolve into a hub for socializing, shopping, education, and other activities.
Users may connect as avatars, watch movies together, play video games together, and simulate similar real-life events all inside the Horizon Home area of the platform. But this is just one component of Meta's multifaceted strategy.
While Horizon Venues will host live events and performances, Horizon Worlds allows people to design their Metaverse locations. Meta's strategy transcends all social media.
It is still unclear how the company's plan will include the social media platforms Instagram, Facebook, and What's App, which are all under the Meta umbrella. However, Instagram has already shifted to video content that is more compatible with platforms from the Metaverse.
The Competition
It would help if you altered your viewpoint to comprehend how new groups can dominate social media in the Metaverse. While it focuses on gamification, social media is primarily about engagement.
To that aim, many formerly thought of as gaming platforms are gradually changing into social networking places. There are many others, but the most popular ones are Roblox and Fortnite.
Nevertheless, specialized social media platforms that vary from what is presently available and use the Metaverse's advantages to develop new use cases are starting to emerge. Gravity is one such platform.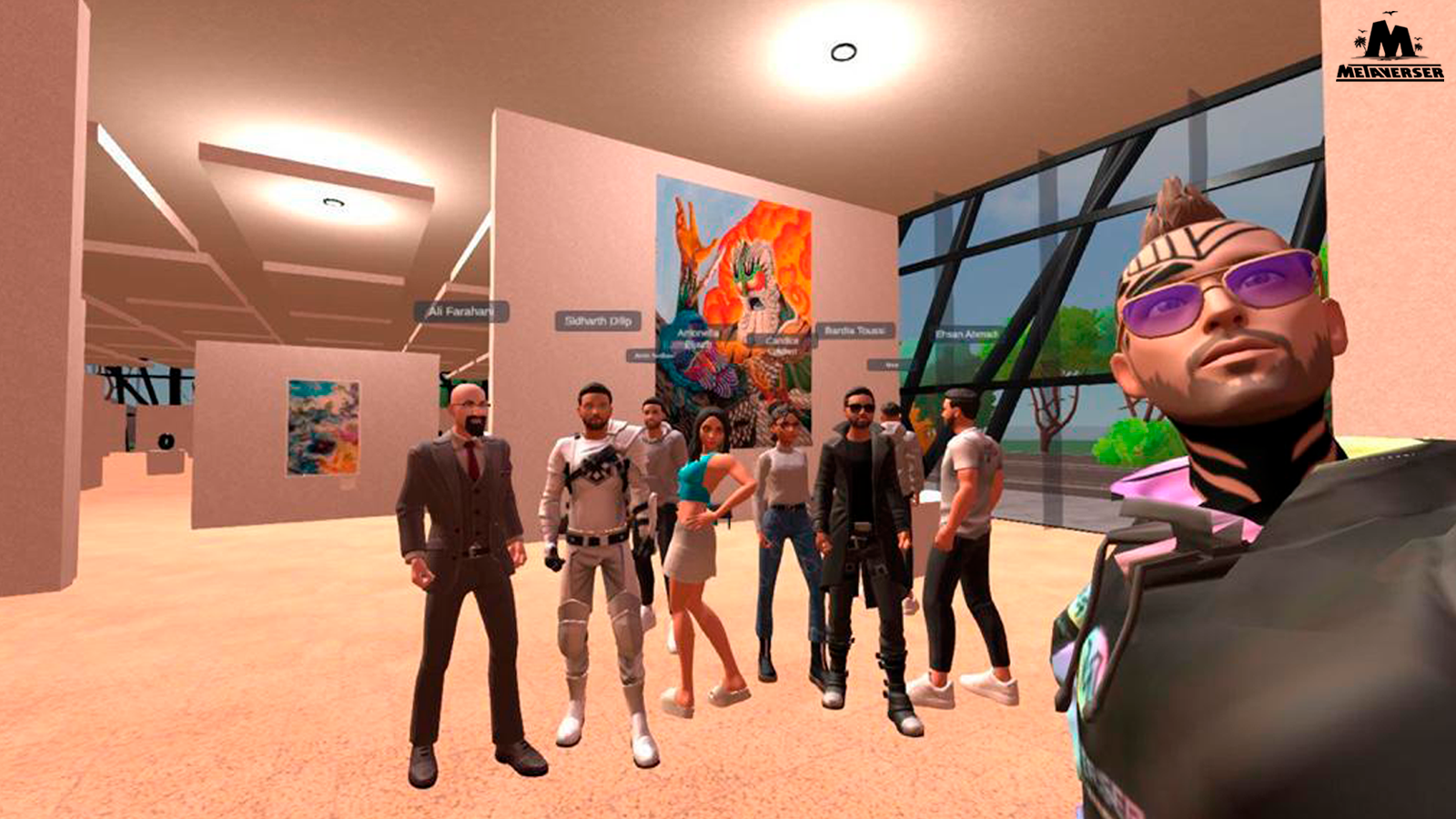 The platform's primary focus is user empowerment since it is the first hyper-realistic social media network to enter the Metaverse. In addition to giving consumers control over their news stream, Gravity offers its cryptocurrency tokens to encourage users to stick around.
Gravity is a Social Fi venture. In the Metaverse, this phrase will have the most impact on social media firms. It represents a move away from centralized control and ushers in a time where individuals own their data and businesses generate revenue and reward customer loyalty via a linked web of blockchain-powered banking, NFT contracts, and social networking.
Is the Metaverse social media by Design?
Social media cannot endure in the Metaverse, as we have gradually realized throughout this piece. Why? The Metaverse is a social platform because that is just how it is.
Experiences in the Metaverse are built on interconnection. Most top platforms—including Decentraland and The Sandbox—are social platforms.
Even currently operating non-web-based businesses, such as JP Morgan, Wendy's, and Samsung, have social spaces in the Metaverse that mirror the essential tenets of social media platforms.
The scenario is that the social media business as we now know it will collapse, although Social Fi will coexist with other DeFi industries.