Introduction
Pakistan was a promised land for the Muslims of the subcontinent. In this article, we will not discuss how Pakistan came into existence. Instead, in this article, we will discuss the political history of Pakistan.
On August 14, 1947, the world saw a dream turning into a reality. Pakistan came into existence after 90 years of sheer struggle and countless sacrifices.
The history of Pakistani politics includes 3 coup d'etat and 22 prime ministers. Critics say Pakistan is a quasi-democratic state. Nationalists say foreign powers have always conspired against Pakistan.
Dissenters say Pakistan's problems are a result of military rule. Historians and researchers have already explored every aspect of the political history of Pakistan. Thus, we will only go through the major events and try to understand what went wrong.
Pakistan: A Political History
We usually study the history of Pakistani politics in phases. The first phase is of 11 years, from 1947 till 1958. The second phase starts from 1958 and ends at Dhaka fall. The third and the most important phase is from 1971 till the withdrawal of Russian forces from Afghanistan.
Then comes the fourth phase which saw many turbulences till the Martial Law of Musharraf in 1999. The fifth phase is all about the rise of terrorist groups and counter-terrorism. The sixth phase marks the return of democracy in Pakistan.
While I am writing this article, analysts say Pakistan is moving into a new phase of its political history. But I will refrain from counting this as another phase in the political history of Pakistan.
Before Crisis
Liaqat Ali Khan, who swore as first prime minister of Pakistan, died in an assassination attempt on October 16, 1951. His death followed a number of prime ministers who served for short tenures. This list of prime ministers include:
Khwaja Nazimuddin
Mohammad Ali Bogra
Chaudhary Muhammad Ali
Hussain Shaheed Suharwardy
Ibrahim Ismail Chanrigar
Feroz Khan Noon
This era in the political history of Pakistan was not stable. Pakistan's economy performed well. Pakistan had its first constitution in 1956 which was then dismissed by Iskandar Mirza. But this era showed the lack of institutional setup in Pakistan.
Ayub Seizes Power
On October 07, 1958, President of Pakistan Iskandar Mirza dismissed the constitution of 1956. He declared Martial Law. But on October 27, General Ayub deposed Iskandar Mirza and consolidated all the power in his hands.
Ayub was not a legitimate leader. But he managed to put the economy on right path. Pakistan received huge grants from the US due to Cold War.
To gain legitimacy, Ayub staged general elections in 1965. These were the first rigged elections in the history of Pakistani politics. Fatima Jinnah lost against Ayub Khan.
In the same year, India launched a war on Pakistan. Pakistan defended itself fiercely from Indian firepower. But Pakistan lost a lot in Tashkent where Zulfiqar Ali Bhutto represented Pakistan.
From there on, a power tussle started again. In 1969, Ayub Khan resigned due to nationwide protests. Yahya Khan succeeded Ayub Khan but now it was too late. Therefore, general elections were announced in 1970.
Pakistan Peoples' Party won in the West Pakistan while Awami won in the East Pakistan. Both parties were not ready to give up throne. This led to extreme political instability. In 1971, India assessed the situation in its favor and attacked Pakistan.
Pakistan lost its Eastern halves. This fall was the result of long-standing resentments. Bhutto became president of Pakistan. This marked the beginning of new phase in the history of Pakistani politics.
Bhutto Out, Zia In
Bhutto served well for some, but not for all. He took some revolutionary steps that did disturb the elite class. As a result, that elite generated resentment against Bhutto.
This resentment led to another political crisis in the political history of Pakistan. In 1977, Zia took over and executed Bhutto on murder charges.
In 1977, the USSR also sent its forces in Afghanistan. The USSR was in fact invited by the Afghan leadership. The US did not find it cool enough. Thus, it turned to Pakistan and asked for help.
This marked the beginning of Islamization in Pakistan to initiate Afghan Jihad. The US and Saudi Arabia funneled money and weapons into Afghanistan via Pakistan. Pakistan also speeded up its nuclear program.
But the country continuously faced protests against Zia due to dictatorial repression. Zia died in a plane crash in 1988 and Afghan war ended in 1989. But Pakistan's trial was not over yet.
I Came, I Saw, I Left
This was probably the funniest phase in the history of Pakistani politics. Presidents dismissed prime ministers again and again. Kalashnikov culture speeded like wildfire. Benzair Bhutto and Nawaz Sharif became prime ministers twice.
In 1997, Nawaz Sharif consolidated premiership for second time. In 1998, in response to India's aggression, Pakistan tested its nuclear devices. Pakistan became the first nuclear power of Muslim world. But we paid a heavy cost.
In mid-1999, India and Pakistan fought a battle at Kargil. It was a humiliation for Pakistan. This humiliation led to third coup in the political history of Pakistan.
Nawaz Sharif tried to remove Musharraf from his post. But Musharraf had other plans. He ran over the democratic government. Musharraf implemented Martial Law and a new phase started.
Fighting the Terrorism
In 2001, Al-Qaeda blew away the World Trade Center and Pentagon. Thousands of Americans died. As a result, the US invaded Afghanistan to uproot terrorism and depose Taliban government. Pakistan joined hands with the US in this venture. Taliban were eventually deposed but Al-Qaeda never vanished.
An aftermath of the invasion led to a fierce wave of terrorism in Pakistan. Civil and military leadership clashed on the matter of military operations in FATA.
The history of Pakistani politics was taking a new turn. In the meanwhile, Musharraf took some actions which led to the death of his political career.
Public staged nationwide protests. Unfortunately, Benazir was assassinated on December 27, 2007. On this occasion, Musharraf announced elections in 2008.
Democracy Returns
Pakistan People's Party formed government in federal, while PMLN managed to win Punjab. Pakistan launched multiple military operations against terror outfits. Politically, Pakistan was stable now. But people were suffering due to power shortage and corruption.
The floods of 2010 added fuel to fire. Inflation was scoring the new highs. A wave of nationwide protests emerged again. Yousaf Raza Gillani was deposed on the charges of contempt of court. Raja Pervaiz Ashraf became prime minister but PPP failed to address the problems of general public. However, they managed to complete their tenure.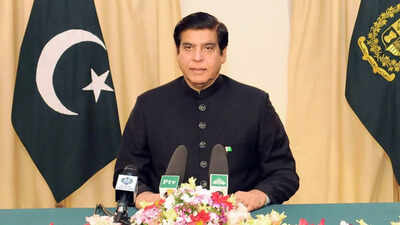 In 2013, PMLN came into power owing to a landslide victory especially in Punjab. Nawaz Sharif became prime minster for third time. This era includes the fundamental operation against terrorism, Zarb e Azb.
Pakistan's security problems were vanishing. Pakistan's economy was booming. But this turned out to be a sweet dream when Panama Papers documents were released in 2016. A series of judicial trials came in line.
At the end, Nawaz Sharif was dismissed on corruption charges in July 2017. Shahid Khaqan Abbasi became prime minister and PMLN managed to complete its tenure.
In 2018 general elections, PTI won in 2 provinces and made government. Inflation took an upward turn. However, PTI performed pretty well on ground level and launched several meaningful projects.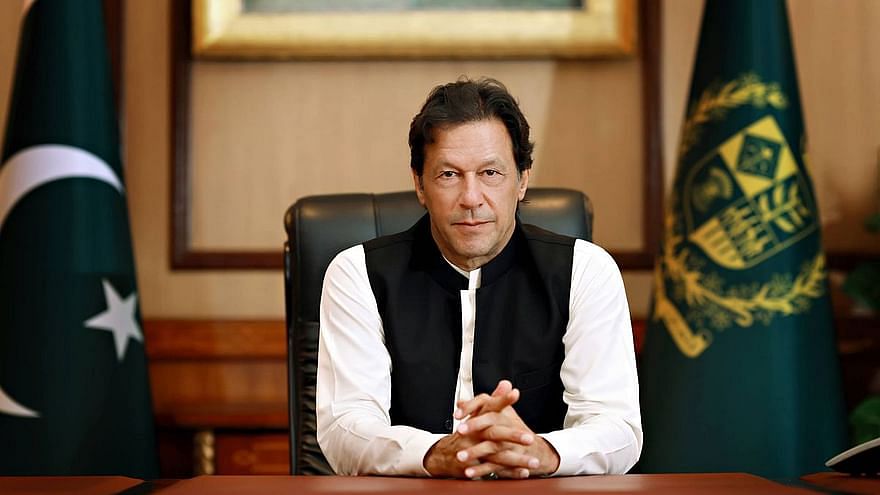 In 2020, COVID hit Pakistan, but we didn't suffer as much. The year of 2022 has now brought a new wave of political instability and crisis. Imran Khan was thrown out in April and PDM seized power.
Conclusion
Read the above history of Pakistani politics. Assess yourself and then read this paragraph. Now, I assume you have arrived at a conclusion of yours, so let me conclude with my thoughts. In my opinion, Pakistan is in a political crisis since its inception due to constitutional flaws, lack of institutionalism, and lack of intent. We can do only two things. Work as hard as we can and hope for the best.
Muhammad Saad is a Freelance Article, Blog, and Copywriter. He provides his services on Fiverr under the username @saadiqbal599.