Introduction
The Pakistan economy is one of low growth, rising unemployment and inflation, declining investment, and enormous budget deficits. The Fundamental imbalances that serve as impenetrable barriers to long-term economic development and prosperity.
Structural Issues in Pakistan
The structural issues in Pakistan are as follows: disproportionately high government involvement in economic activities; a sizable informal economy; a focus on cotton-related production activities; policies biased toward import-substituting activities; neglect of the services economy in public policies; a low rate of savings and consequently insufficient investment to develop human resources and infrastructure; and inability to address these issues.
Therefore, in order to promote efficiency, improve competitiveness, encourage entrepreneurship, and advance technology, deep-seated economic reforms are required. It should be highlighted that when cyclical macroeconomic policies stop having an effect, economic managers are left with no choice but to implement fundamental structural adjustments. Pakistan is at a turning point right now.

The Pakistan economy is currently shackled by sluggish growth, high unemployment and inflation, declining investment, large fiscal deficits, and a deteriorating external balance position. Due to limited international capital inflows, significant debt repayments, and a slow expansion of foreign earnings, foreign exchange reserves are rapidly decreasing.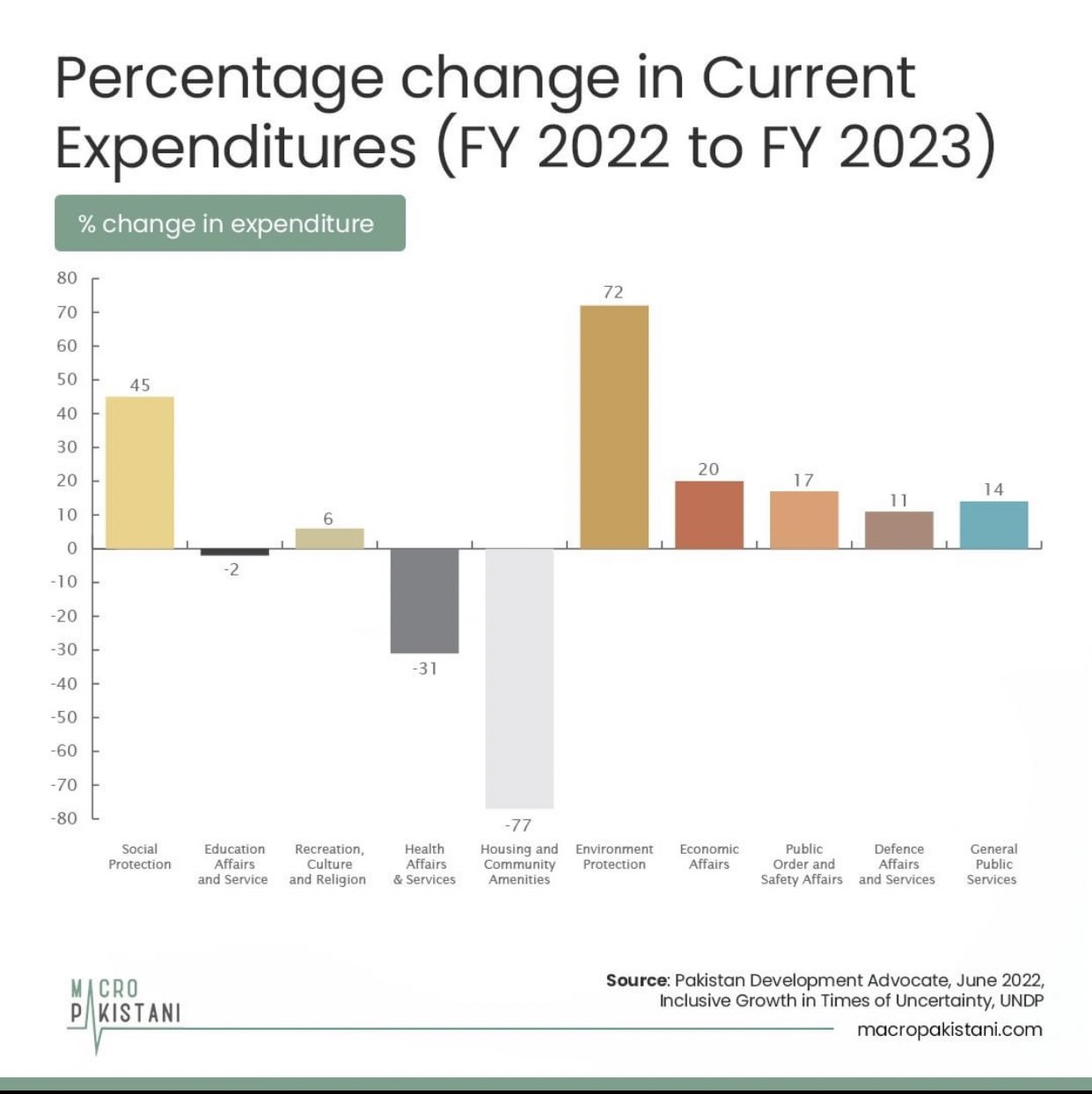 Only around one month's worth of imports can currently be paid for out of Pakistan's foreign reserves. These are the results of the economy's structural issues not being addressed in a timely manner. In turn, failure to deliver "inclusive" growth is endangering the social order of the society.
Pakistan Economy crisis
On June 4, Shahid Javed Burki discussed Pakistan's economy crisis during a meeting of the Asia Program. He discussed the current economic condition, identified the long-term tendencies defining the development of Pakistan's economy, and proposed a series of strategies to stimulate it.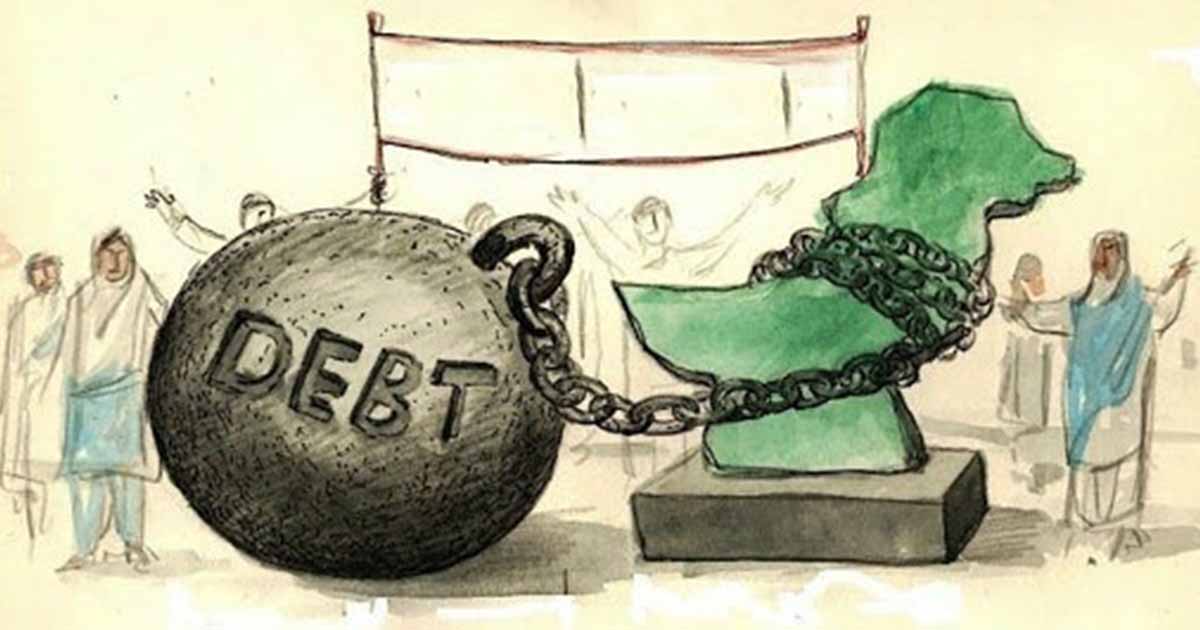 Burki asserts that, with an average yearly growth rate of 4% during the previous 60 years, Pakistan's economy has actually performed quite well. One of the "most amazing examples of persistent growth" in the world, according to him, the economy is now 18 times larger than it was at independence in 1947. However, this growth has been noticeably uneven: The majority of Pakistan's economic growth took place between 1960 and 1969, 1977 and 1988, and from 2001 to very recently. What causes the Pakistan economy going down? Burki listed two causes.

One is that the nation has "heavily dependent" on foreign money flows. These flows have frequently come from government funding and aid for development.

When Pakistan was considered a close ally of Washington, such as in the 1960s and 1980s when Islamabad was expected to aid in containing the spread of communism and since 2001 when Pakistan assumed a key role in waging the War on Terror, Washington has contributed such capital.

The country's failure to invest in the development of human resources, notably in the fields of health and education, is the other cause of the uneven growth.

Burki noted that Pakistan has a sizable and youthful population, but that this population cannot be an economic asset unless these kinds of investments are made.

The World Bank recently released its "Pakistan Development Update," which emphasized Pakistan's economy's fundamental shortcomings, including low investment, poor exports, and a slow cycle of productivity growth.

Furthermore, Islam Khabar predicted that the country would see double-digit inflation due to strong domestic demand pressures and rising global commodities costs.

Furthermore, it is not anticipated that Pakistan's growth will pick up in the near future due to a steep increase in import costs that would also have a negative influence on the Pakistani Rupee.

The inadequate state of the financial sector is listed as one of the causes of the Pakistan economy crisis.
Why Pakistan economy is going down
The main causes of why Pakistan's economy is going down are as follows:
Greater Dependency on the Public Sector Enterprises
The increased reliance on public sector enterprises is the primary reason behind Pakistan's poor economic growth. Pakistan mostly relied on a protectionist policy that gave public sector enterprises a leading role.
Dormant economic growth was caused by the operational inefficiencies of public sector businesses and the inefficient use of limited resources.
Traditional Agricultural Practices
Low production was the outcome of Pakistan's agricultural policies, which mainly relied on conventional techniques and the whims of the climate system. As a result, the agricultural industry was unable to prosper to the degree that was anticipated.
Undeveloped Manufacturing Sector
Remittances from Pakistani workers in the Middle East and the selling of agricultural goods with significant volatility made up the majority of Pakistan's foreign exchange profits. This could be considered as one of the factors that why Pakistan economy is going down.

This is due to the fact that the influx of remittances in place of the necessity for manufacturing sector expansion to generate foreign cash through exporting manufactured goods.
Increasing Dependence on Foreign Loans
For obtaining the necessary foreign currency, there was an increasing reliance on foreign borrowing. In the years of agricultural failure, Pakistan struggled more and more to repay these debts together with the escalating interest commitments.

The chances for Pakistan's economy's growth were hampered by the mounting debt from large international loans.
Lack of Political Stability
Due to the absence of political stability, the government had to spend a significant amount of money on keeping the peace. The nation's economic resources were depleted as a result of this massive public expenditure.
Insufficient Foreign Investment
Pakistan also struggled to draw in enough foreign investment as a result of its unstable political environment, lack of international reputation, and underdeveloped infrastructure.
Conclusion
An enormous infrastructure deficit has been developed as a result of the economy's failure to keep pace with industrial advancements, necessitating a substantial infusion of capital into Pakistan's economy. However, the media site reports that the government faces a significant task due to the economy's fundamental and deep-seated issues.