3D printing is the process of creating a three-dimensional digital model layer–by–layer using a computer-created design. It is an additive process by which layers of material are built up to create a 3D part. Chuck Hull invented 3D printing. Industrial products, dental products, replicating ancient artefacts, and movie props are some of the best examples.
How Does 3D Printing Works?
3D printing uses Computer-Aided Design (CAD) to create 3D objects. It involves layering materials like plastics, composites, or biomaterials to create objects that range in shape, size, colour, and rigidity.There are many different kinds of software available to create a 3D model. After you have created your 3D model the next step is to do the slicing. Slicing involves slicing up a 3D model into hundreds or thousands of layers. Slicing is done through the slicing software. When your file is sliced it is ready for 3D printing.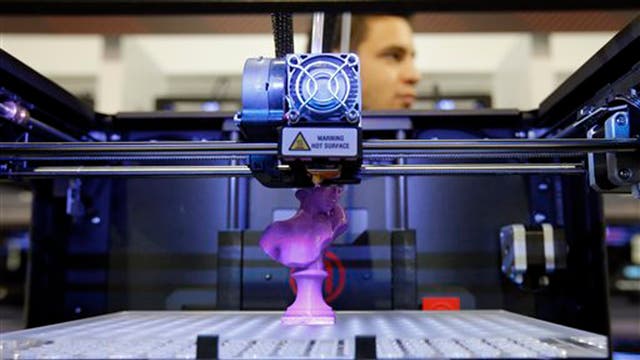 3D Printing Methods
There are many different methods of 3D printing which include:
Fused Deposition Modelling (FDM)
Stereolithography (SLA)
Selective Laser Sintering (SLS)
Digital Light Process (DLP)
Multi Jet Fusion (MJF)
PolyJet
Direct Metal Laser Sintering (DMLS)
Electron Beam Melting (EBM)
Fused Deposition Modelling (FDM)
It is an inexpensive and widely used method for 3D printing technology of plastic parts. It works by ejecting a plastic filament layer-by-layer onto the build platform. FDM is a cost-effective method but it has low speed and accuracy as compared to other technologies.
Stereolithography (SLA)
SLA is the original industrial 3D printing process where the printer produces the parts with a high level of detail and tight tolerance. It is commonly used in the medical industry and anatomical models.
Selective Laser Sintering (SLS)
SLS uses a laser energy source that melts together nylon-based powders into solid plastic. In SLS the whole build platform is utilize to nest multiple parts into a single build. Along with this SLS also produces accurate prototypes and functional production parts in as fast as 1 day.
Digital Light Process (DLP)
Digital Light Printer uses a projected light source to cure the entire layer at once. These printers can image an entire layer of the build all at once. It is similar to SLA except that SLA uses a laser that traces the layer whereas the DLP project sources light. DLP also has a highest throughput which makes sit suitable for a low-volume production run of plastic parts.
Multi Jet Fusion (MJF)
MJF uses an inkjet array to apply fusing agents to the bed of nylon powder. It produces high resolution and precise 3D objects with low porosity and high surface quality. A major benefit of MJF is undoubtedly its accelerated build time. It also has lower production costs.
PolyJet
PolyJet is a powerful 3D printing method that can fabricate parts with multiple properties such as colours and materials. These printers can produce thin walls as well as complex geometries using the widest range of materials available with any technology.
Direct Metal Laser Sintering (DMLS)
DMLS uses a computer-controlled, high-power laser beam to melt and fuse layers of metallic powder. With DLMS you can easily print from alloys containing materials with different melting points. Apart from this it can also create the metal components with complex geometries which makes it suitable for medical applications.
Electron Beam Melting (EBM)
EBM uses an electron beam. The electromagnetic coils controls the electron beam and melts the metal powder. The raw material is placed under a vacuum and fused from heating by the electron beam. A major advantage of EBM is that the process is conducted within a high-vacuum environment thus providing a contamination-free work zone that does not require the use of additional inert gases which are commonly used with laser and arc-based processes.
Cool Things to 3D Print
3D is a powerful printing technology that allows you to bring to life anything you have imagined in your mind. With 3D printing, you can easily hold and feel whatever you have imagined.
If you are looking for 3D printing ideas, then here are some cool things to 3D print: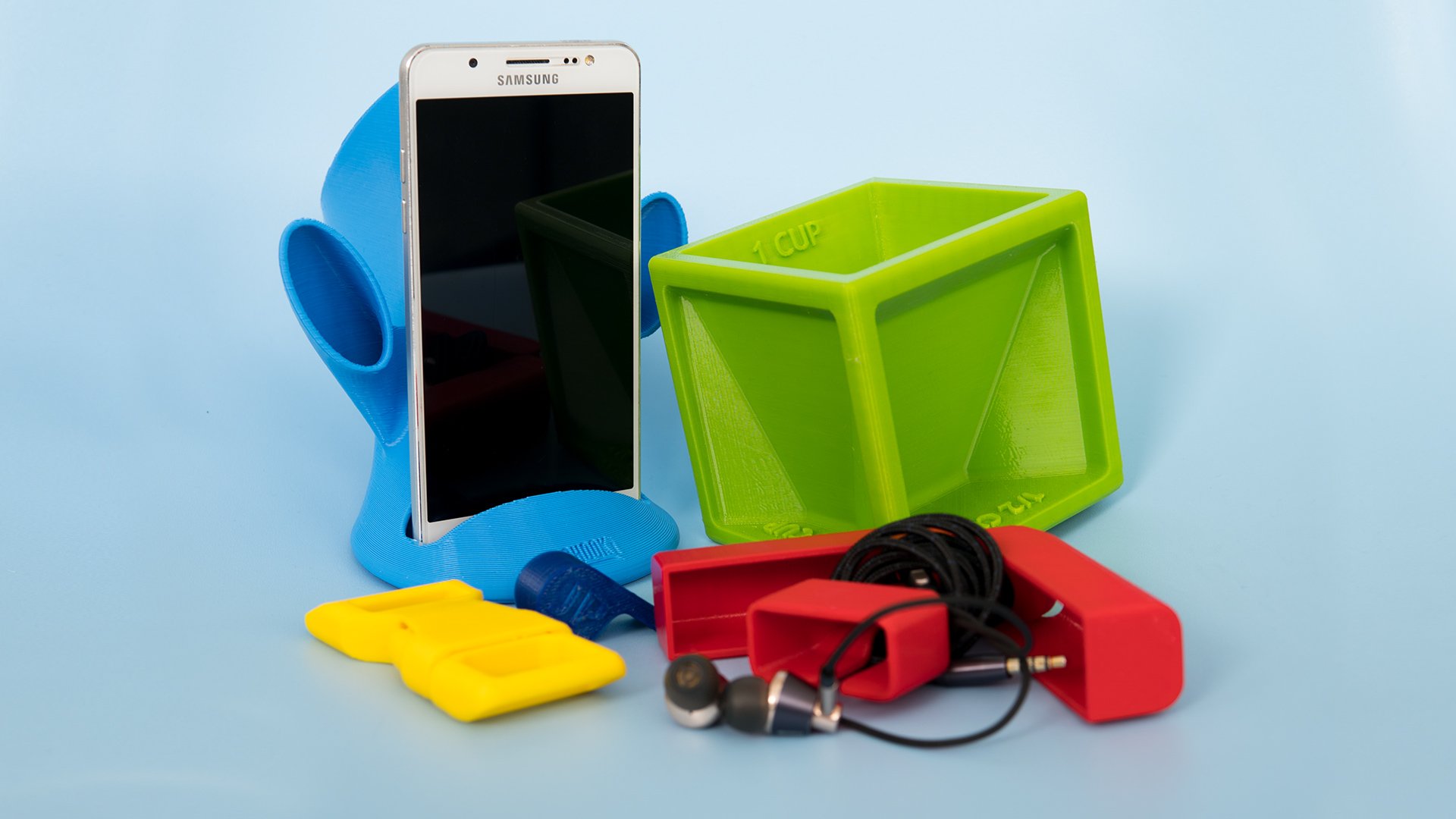 Dress
One of the cool things about 3D printing is the unique designs of the outfits. It is used in fashion and designing. There are 3D printed dresses, swimsuits, helmets, etc.
Shoes
For creating a 3D shoe model, the computer will create an accurate 3D model of your feet combined with the details of measurements to personalize the shoes for you. If you are looking for 3D printing ideas for your shoes then consider 3D printing your sneakers.
Cutlery
3D printing also includes silverware, so you can 3D print your cutlery. 3D-printed cutlery such as spoon, forks, and knives look very beautiful and is easily customizable.
Water Bottles
You can 3D print your water bottles which will make them look very classy. Also, such beautifully painted water bottles or mugs are great ideas for gifts.
Cameras
Cameras nowadays have become a necessity due to the rising popularity of social media. If you want a unique camera then a 3D printer can help you to create it.
Additionally with these things there are a lot of other things which you can 3D print such as : Toys, Violin, Scissors, Tableware, Car Holders, Speakers, Watch stands, Cable straps, Tripod, Phone Stand, Pencil holders, Ear Bud cases, etc.
How Much Does a 3D Printer Cost?
3D printers vary in cost depending upon the size and their ability to print. The cheapest 3D printer cost around $200 whereas an industrial 3D printer cost up to $100,000. The average consumer pays around $650 for a 3D printer.
3D printing cost starts from $3 up to thousands of dollars. For this reason it's hard to know the exact cost without a 3D model. Factors such as model complexity, materials, and resources required for printing affect the cost of 3D printing.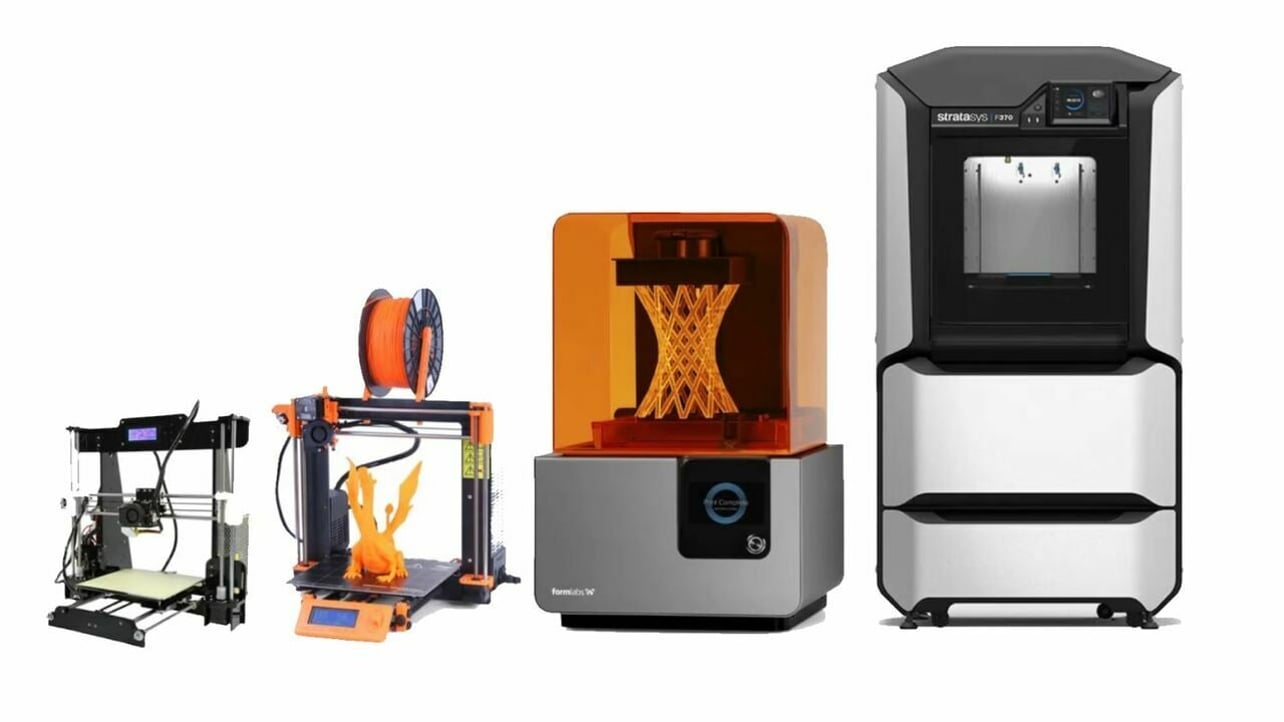 Benefits of 3D Printing
Print on demand
Rapid Prototyping
Flexible Design
Fast Design and Production
Ease of Access
Sustainability
Cost-Effective